Soldið svekktur
Ætli ég hafi ekki tekið um hundrað netpróf í gegnum tíðina. Aldrei hef ég verið jafn svekktur eða undrandi yfir útkomunni og núna. Ég tók eitthvað landapróf, svona "hvaða land ert þú og bjóst fastlega við því að vera dæmdur sem Noregur eða Austurríki sem ég hefði ekkert verið yfirmáta glaður með en það hefði ekki komið mér á óvart. Hins vegar dæmdi forritið mig sem Sameinuðu Þjóðirnar... Eitthvað gagnslaust bjúrókrat... Þarf að fara að hugsa minn gang ef slík er raunin... í raun.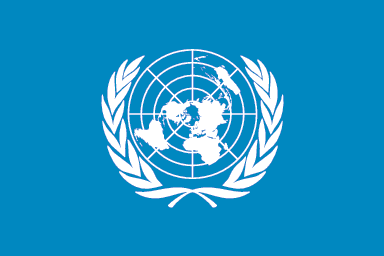 You're the United Nations!
Most people think you're ineffective, but you are trying to completely save the world from itself, so there's always going to be a long way to go. You're always the one trying to get friends to talk to each other, enemies to talk to each other, anyone who can to just talk instead of beating each other about the head and torso. Sometimes it works and sometimes it doesn't, and you get very schizophrenic as a result. But your heart is in the right place, and sometimes also in New York.
Take the Country Quiz at the Blue Pyramid
Var samt að pæla. Þetta próf er frekar fyrirsjáanlegt. Prófaði mig áfram með ákveðin lönd í huga og tókst að fá þá niðurstöðu eftir tvö skipti mest.
Háttvirtur Bragi reit 20.02.04 14:47 | TrackBack